Tours
Handcrafting of Kyrgyz people (from 100$)
Description:
Felt is a textile material that is produced by matting, condensing and pressing fibers together. Felt can be made of natural fibers such as wool or animal fur.
Felt from wool is considered to be the oldest known textile. Felt making is still practiced by peoples in Kyrgyzstan where rugs, tents and clothing are regularly made. Some of these are traditional items, such as the classic yurt, ala-kiyiz, shyrdak. Felt is widely used as a medium for expression in both textile art and contemporary art and design, where it has significance as an ecologically responsible textile and building material.
Tour highlights: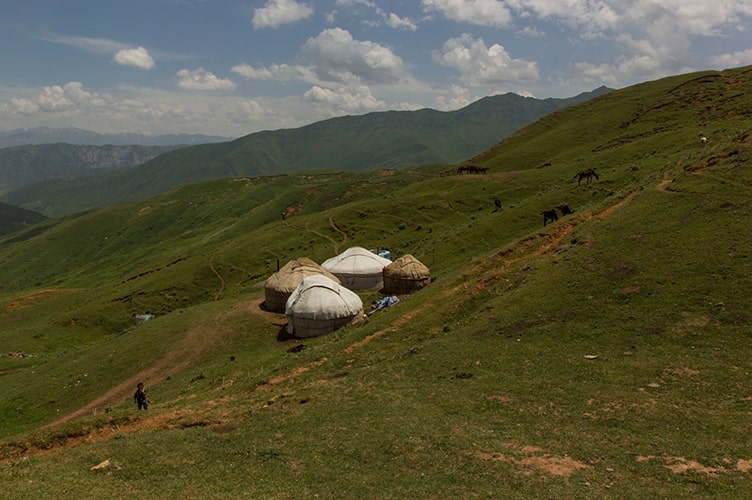 Experience traditional handcrafts of kyrgyz people
Learn more local culture and the role of wool in Kyrgyz nomad life.
Experience doing felt and take by themselves felt with size 50х50
Departure time: 10:30 a.m.
Duration: 3.5-4 hours
Minimum group size: 5-7
Schedule: Tuesday, Saturday, Sunday
Location: Alay region, Kyrkool village, T.Beketaev 42
Language: English, Russian
Price includes: felt show-3000 kg soms, food -400 kg soms, guide -1000 kg soms
Mixture of tradition and art (from 100$)
Description:
Felt carpets shyrdak were used for a long time in Central and East Asia, as indicated by magnificent 1st-century-AD. A shyrdak is a stitched and often colorful felt floor- or wall-covering, usually handmade in Central Asia. Traditionally make shyrdaks, but especially in Kyrgyzstan, the tradition is still alive. Traditional felt carpets represent one of the identity codes of the Kyrgyz people, and their recognizable, ethnographic features are an integral part of Kyrgyz cultural heritage. Kyrgyz people traditionally produce two types of felt carpets: Ala-kiyiz and Shyrdaks. Knowledge, skills, diversity, the semantics of ornaments, and the ceremonies of creating carpets, are all important cultural components. They provide Kyrgyz people with a sense of identity and continuity. Both types of felt carpets mentioned above are included into the set of a traditional bride's dowry.
Tour highlights:
Learn more processing wool, shyrdak production techniques
Know meanings of pattern ornaments.
Value of shyrdak in Kyrgyz culture from nomad times
Departure time: 9:00 a.m.
Duration: 3.5-4 hours
Minimum group size: 5-7
Schedule: Tuesday, Saturday, Sunday
Location: Alay region, Kyrkool village, T.Beketaev 42
Language: English, Russian
Price includes: shyrdak show, food, guide, transport.
Tour: A day with nomads (from 100$)
Category: Horseback
Duration: 1 day
Above sea level: 1000 - 2800 m
Best Season: April-October
Requirements: Trekking shoes, waterproof warm clothes, hat, sunscreen and sunglasses. Horse-riding instruction is given
Distance: About 16 km
Overnight Stay: No overnight
Description:
Discover the beauty of the Alai valley the way locals do on horseback. This tour gives you the opportunity to visit and see Kyrgyz families who spend their summers tending and protecting their herds of sheep and horses as well as preparing traditional bread, cheese, kymyz and meals. Follow ancient trails as you move from jailoo to jailoo. Your surefooted horses find their way along wild river gorges and up winding paths through the rocky landscape. Summer is a time for fun, and you can join the cheers as the local people of Alay gather for popular horse riding games on Sundays. People come from miles around to show off their riding skills and buy and sell locally produced kymyz (fermented horses' milk).
Itinerary: Osh city – Chyirchyck summer pasture – Osh city
Day 1: Departure from Osh city and one hour's drive takes to the Chyiyrchyck Pass which is just 60 km from Osh city on the Pamir Highway. Upon arrival you will see scattered yurts of nomads on both sides of the pass. Meet your horses and ride through nice hills. Enjoy experiencing the traditional life of people. Back to the starting point and take your transport to Osh.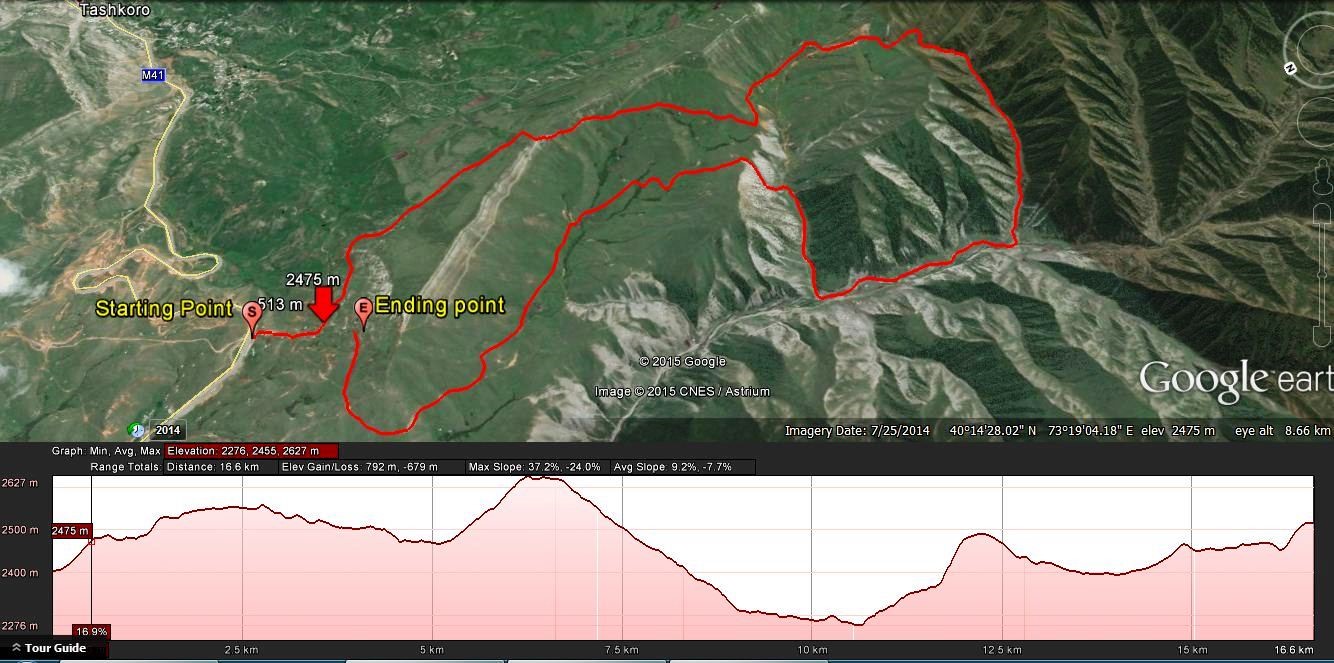 Ancient Osh and Great Silk Road (from 250$)
Day 1. Picking up a group from the Kyrgyz-Chinese border "Irkeshtam". Lunch box. Transfer to Sary Tash to guest house. Check in. Dinner and overnight in-home stay.
Day 2. Breakfast. Transfer to village Kyrkool yurt camp. Lunch. Master classes of felt making and shyrdak making. Doing kurut and visit to village museum of wood master. Dinner and overnight in the yurt.
Day 3. Breakfast. Making Kyrgyz national food and bread. Making the yurt, walking on the beach of the river. Picking up the blackberry. Dinner and overnight in the yurt.
Day 4. Breakfast. Visit to regional museum, continue the way to Osh, on the way stop to the pass Chyiyrchyk, lunch in Osh, after the lunch start excursions: Suleiman Mount, and Museum at the foot of the mountain. Old and historical bazaar with 2000 years old history. Dinner and overnight in the hotel.
Day 5. Breakfast in the hotel. Transfer to Uzbek Kyrgyz border "Dostuk" at 10 a.m.